Amrita Randhawa, CEO, Singapore and Southeast Asia, Publicis Groupe joins speaker lineup for the Brand Safety Summit Singapore
Newsletter
Sign up to receive the latest announcements, tips, networking invitations, and more.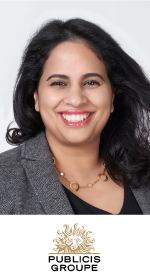 Amrita Randhawa, CEO, Singapore and Southeast Asia, Publicis Groupe will keynote this year's Brand Safety Summit Singapore-Asia on 17 March. Reserve your seat today to hear her speak about the importance of gender equality in business and beyond.
PLUS… Already Announced
TikTok will share what's new and noteworthy in 2022 as it highlights its continued progress as a trusted entertainment platform.
We have a totally exciting agenda in the works–more announcements coming soon!