Hassan Ahmed, Head of Southeast Asia, Coinbase joins speaker lineup for the Brand Safety Summit Singapore
Newsletter
Sign up to receive the latest announcements, tips, networking invitations, and more.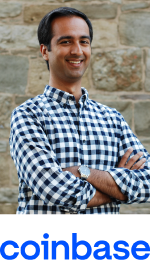 Hassan Ahmed, Head of Southeast Asia, Coinbase will discuss Crypto Currencies, Marketing, and Safe Transactions at the Brand Safety Summit Singapore-Asia on 17 March.
Join us to learn about new digital currencies and participate in a timely discussion on how to transact now and in the future, safely.
We have tons of more exciting announcements coming soon!